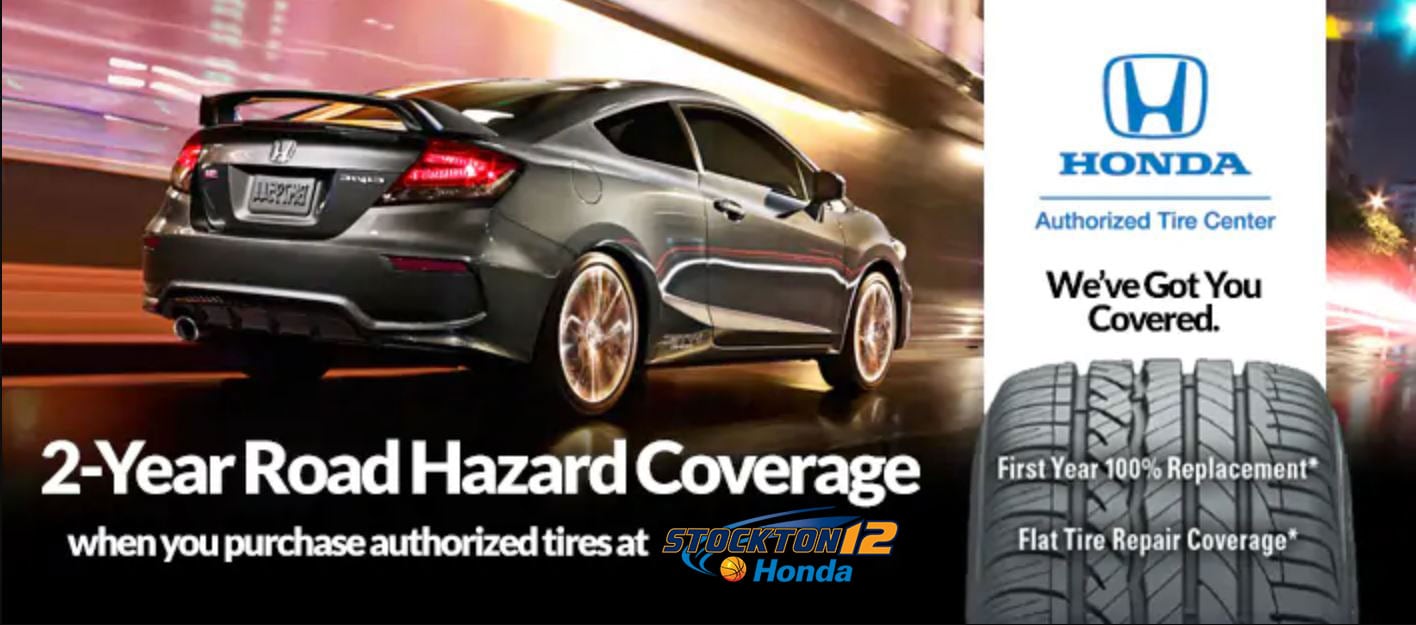 2-Year Road Hazard Coverage Details
Each set of tires that you buy at Stockton 12 Honda comes with a 2-Year Road Hazard Coverage Warranty! With all the construction going on in the Salt Lake Area you can rest easy knowing that if anything happens we got you covered!
Tire Replacement
If your Eligible Tire is damaged during the first 12 months of the Coverage Period, the cost of the replacement tire will be covered up to the lesser of the original tire purchase price or the replacement tire cost.
Tire Repair
During the Coverage Period, if your Eligible Tire is damaged due to a road hazard as defined herein and can be safely repaired, the tire must be repaired at the Dealership where you purchased the tire or another participating Dealership. The repair will be covered for up to $20.00 per tire, per occurrence. You are responsible for any additional charges beyond $20.00, including, but not limited to, mounting, balancing and taxes. The Road Hazard Program for this tire will remain in effect for 24 months from the date of purchase of the tire, or until 2/32" or less tread remains on this tire, whichever occurs first.
Why would you buy tires anywhere else when you can get a complimentary 2-year warranty from Honda?